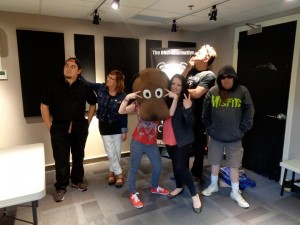 Monday
Johnny James and I launch the new one hour long Rosie Morning with an hour of metal. We have Shawn Smith of Spinespiiter coming in as a guest.
Tuesday
Steve "the Buzzman" Dunnett will be hosting with me.
Wednesday
Tammie Hayward and I will be speaking with Sociologist Deborah van den Hoonaard on Aging in NB
Thursday
It is going to get hot in the studio! Jasmine Balan and I will be speaking with Tyler Aliens, host of Trivia Night at Wilsers. I have challenged Tyler to a trivia show-down.. get the answer wrong and you have to eat a hot pepper!
Friday
Chris Waddell and I will be going through the weekend's events
Keep it tuned to CHSR-FM 97.9 ! Home of your new alternative drive to work show!