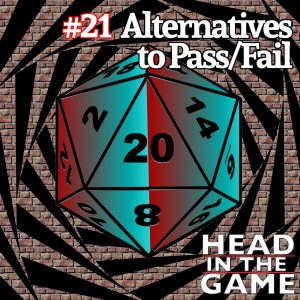 In almost all roleplaying games, the outcomes of a character's attempted actions are far from certain, and are usually determined by a roll of the dice — modified by a character's own abilities, the situation, etc.
Most of the time, the resulting number is checked against some sort of target threshold, and if you beat the threshold, the action happens.
But what about more nuanced results? How do decide if it was an outstanding success, or a marginal failure? How to determine outcomes by degrees, rather than pass/fail?
Hosts: Mark, Chris, Pat

Podcast: Play in new window | Download
Subscribe: Google Podcasts | RSS | More