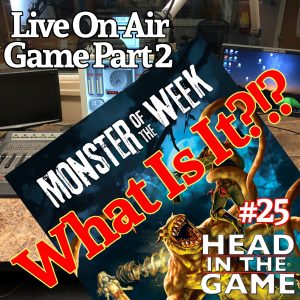 We don't just talk about roleplaying games — we play them too!
Join us for a two-part actual play live tabletop roleplaying session. As part of the host station's all-day live marathon programming, we decided to demonstrate what it might be like to run and play a game. The game setting was Monster-Of-The-Week, a Powered-by-the-Apocalypse system game, and we settled upon a "reality TV" monster-hunting scenario.
In part 2, we're digging into the mystery pretty deeply, and coming face-to-face with this particular nightmare!
GM: Chris
Players: Mark, Anita, Nax

Podcast: Play in new window | Download
Subscribe: Google Podcasts | RSS | More