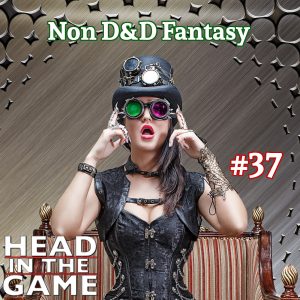 The biggest tabletop RPG in the world — measurably — is D&D. With their 5th Edition and considerable support both from the community and from the publisher, it has become widely known.
However, it's not the only game in town. It's not even the only game in the fantasy genre. There are a lot of interesting, fun, fascinating and whimsical fantasy-based roleplaying games out there.
Here are some of our suggestions.
Hosts: Chris, Mark, Pat

Podcast: Play in new window | Download
Subscribe: Google Podcasts | RSS | More