Slender Man is a fictional paranormal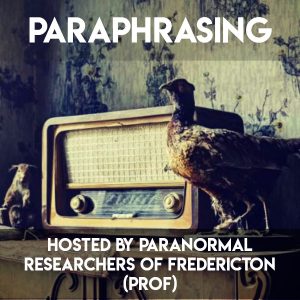 character that began as a creepypasta internet meme created by Something Awful forums user Eric Knudsen in 2009. It was a Photoshop contest that asked people to turn ordinary photographs into creepy-looking images.
Yet, two pre-teens blame Slender Man for stabbing a classmate 19 times, claiming that Slender Man would kill their family if they didn't carry out this deed.
Did these two girls actually think Slender Man spoke to them? Was the idea of Slender Man just used as a scapegoat?
Creator Eric Knudsen never claimed that Slender Man was real, and it was openly known that it was an internet contest, so why are people claiming to have had real life encounters? Listen in while Marvin, John and Erin explore this idea.
Missed a previous episode of ParaPhrasing? You can catch up on other episodes here.