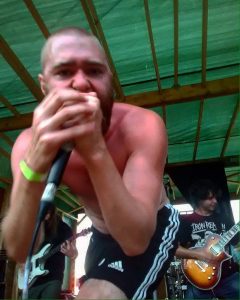 Photo Credit: Stephen LeBlanc of Maximum 110
Episode 10!
Casual co-host Sean Carroll and Alex Galley are two fifths of Malixiria. On this episode we talk about rap artists, Trump and the importance of having a wide spectrum of influences as we recover amidst the aftermath of Metal Bukkake 3!
Malixiria's new song Paradigm Shift is our song of the week! Check it out here: https://malixiria.bandcamp.com/
Thanks for keeping it locked every Monday from 10-11:30pm on CHSR 97.9 FM! We have a lot of special guests coming up as the summer progresses! Stay tuned!

Podcast: Play in new window | Download
Subscribe: Google Podcasts | RSS | More