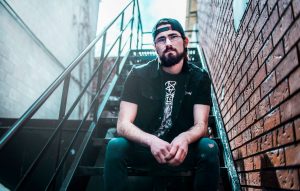 Photo credit: Ryan Stacey (@staceytakespictures)
What's up everyone? Its been a while!
General Distortion is back with a new episode tonight with a very good friend of mine, Tyson Davidson from Fredericton's I, Monolith and Cable Crusher!
From 10-11:30pm tonight, we will be talking about how not to be a douche when making music videos, hosting touring bands and the grind involved with building up a music scene!
Tune in at 97.9 FM or on our pop-up player right here on our website!
Stayed tuned from more, we really mean it this time haha.
Johnny