The Best of the Best.
It's Episode 10 already! Wow.
I want to thank everyone who has listened and enjoyed the music as much as I have.
I guarantee that everyone will like at least one song in EVERY episode. If not, listen again. 🙂
I am convinced that this is the best one yet.
It's been a lot of fun and I hope you are enjoying this as much as I am.
It's only my opinion but the selections today are the best of the best of the bands that I have played or mentioned in the show to date.
There's a ton of Canadian picks and most of my favourite bands are represented well here. There are a couple that I didn't have enough time for, but they'll be along in the near future.
Onward to the next 10!
Episode Song List
Saga – On The Loose Live
Genesis – Lilywhite Lilith
Emerson Lake and Palmer – Still You Turn Me On
Animals As Leaders – Ectogenesis
Nightwinds – We Were The Young
Klaatu – True Life Hero
Peter Gabriel – Heroes (Live in Verona 2010)
Primus – Follow The Fool
RUSH – Dreamline Live
FM – Phasors On Stun
Roxy Music – More Than This
King Crimson – Neal And Jack And Me
Yes – Love Will Find A Way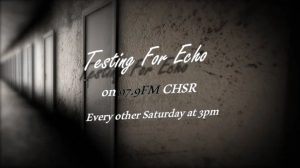 Podcast: Play in new window | Download
Subscribe: Google Podcasts | RSS | More