This is a pretty fantastic episode, if I do say so myself. 🙂
Okay then. Now that we've shown that we can survive 10 episodes, let's move on to the next 10!
I'm just going to mention to my fellow RUSH fans that even though RUSH is not listed in the usual way in the song list, there is a Geddy Lee solo track as well as a joint Max Webster/RUSH track so all is well.
It's a pretty scattered list of many different styles. There's some very cool hard stuff and some nice quiet tunes.
We'll put you to sleep one minute and wake you right up the next. 😀
I hope you enjoy it. Let me know. Feel free to leave comments.
Take care,
Tim
Episode Song List
Geddy Lee – The Angels Share
Mike Oldfield – Only Time Will Tell
Marcello Ciurleo – Hello it's me again
Lifesigns – Chasing Rainbows
The Kindred – Stray Away
Animals As Leaders – Monomyth
Max Webster and RUSH – Battle Scar
Peter Murphy – Keep me from Harm
Kate Bush – The Sensual World
Vigil – The Celiba Sea
Robert Plant – Nirvana
Arena- Time Capsule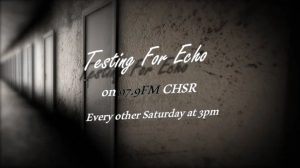 Podcast: Play in new window | Download
Subscribe: Google Podcasts | RSS | More