Hello there. Welcome to Episode 12 of Testing For Echo on CHSR 97.9 in Fredericton and around the world. I'm your host Tim Scammell.
Let's have a quick chat before we get started. One of the great things about having a show like this is that I have such a HUGE pool of music to choose from covering so many years.
Episode 1 was different. If you listened to Episode 1 you'd know that the music played was the entire Nightwinds album from start to finish.
After that every episode has been a variety of songs from many different bands.
The great thing, and I don't know if anyone has noticed, is that NO SONG HAS BEEN REPEATED to date.
With the exception of the times where I've played a Nightwinds song again.
Not bad. We're managing to keep a wide variety while still sliding in my favourite picks.
I'm hoping that we are keeping the listeners entertained. I know that you are out there, and I really appreciate you.
I would love it if you contacted me with a request or comment but I'm not concerned if I don't hear from you. I'm going to assume that you're enjoying what I'm spinning.
And that's fine with me.
Take Care,
Tim
Episode Song List
Marillion – Warm Wet Circles
The Tea Party – The Bazaar
The Fixx – Are We Ourselves
The Balconies – The Slo
HAKEN – Invasion
Rush – Limelight (Live in Rotterdam)
I Mother Earth – Used To Be Alright
Alex Lifeson (Victor) – Shut Up Shuttin' Up
Kevin Mak Watson- Gotta Be a Better Way
King Crimson – Thela Hun Ginjeet
Alan Parsons Project – The Turn of a Friendly Card
Gentle_Giant_-_Proclamation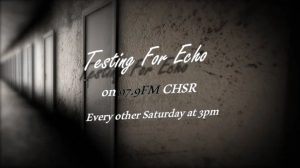 Podcast: Play in new window | Download
Subscribe: Google Podcasts | RSS | More