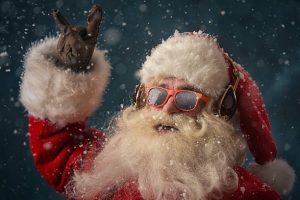 Hello there. Welcome to Episode 14 of Testing For Echo on CHSR 97.9 in Fredericton and around the world. I'm your host Tim Scammell.
I hope that this holiday season finds you are in good health and listening to great music.
This episode has a great diverse mix with varied grooves. I'm sure you'll love it.
Turn it up loudly while you wrap the gifts or get to work cooking up the roast beast.
The mellow stuff is beautiful and the heavy stuff is a different kind of beautiful.
Enjoy! And Happy Holidays and New Year to all. Be safe.
Take good care,
Tim
Episode Song List
I Mother Earth – Another Sunday
Pink Floyd – High Hopes
Lifesigns – Cardington
Big Wreck – That Song LIVE
John Wetton and Steve Hackett – Heat of the Moment
Kansas – Miracles Out of Nowhere
Black Lakes – Avarice
RUSH – Anthem
Nash the Slash – Baba O'Riley LIVE
Steven Wilson – Postcard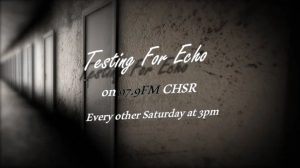 Podcast: Play in new window | Download
Subscribe: Google Podcasts | RSS | More