Hello again everyone. Once again I really want to thank you for dropping in.
You'll enjoy this episode. It's another pretty great mix of different artists and styles and keeping within the Prog boundaries. For the most part.
Let me know what you think. Drop into our Facebook page at https://www.facebook.com/TestingForEchoCHSR . Email me any time at TestingForEchoCHSR [at] gmail [dot] com.
Now go down to that little arrow to listen/download the episode.
Take good care,
Tim
Episode Song List
Rush – The Body Electric
Lifesigns – Touch
Genesis – With Bill Bruford- I Know What I Like 1976 Live
Melissa Otero – Light
Max Webster – Hangover
Styx – Sound the Alarm
Muse – Unnatural Selection
Nine Inch Nails – The Hand That Feeds
Stick men – Soup – Tony Levin
FM – Seventh Heaven
Eden – Alias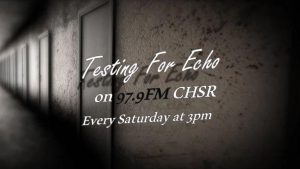 Podcast: Play in new window | Download
Subscribe: Google Podcasts | RSS | More