Hello again everyone. Thanks for dropping in.
Welcome to Episode 17 of Testing For Echo on CHSR 97.9 in Fredericton and around the world. I'm your host Tim Scammell.
Once again we've made a groovy assortment of great tunes for your listening pleasure for the next hour. I trust you'll agree.
Just press that little arrow down the page to listen/download the podcast.
There are a couple of songs in here this week that aren't really related to Prog at all, but they're pretty great and I thought you would enjoy them. 🙂
I'm also posting this link for the past episodes if you're interested.  https://chsrfm.ca/blog/cat/current-shows/music/testingforecho
By the way, that show ID at the beginning really is Gil Moore of Triumph. How amazing is that? Huge thanks to Mr. Moore for this.
Take good care,
Tim
"The World of Music, One Song at a Time"
Episode Song List
Triumph – Follow Your Heart (Live)
Robert Plant – Carry Fire
Peter Gabriel – On The Air
Kate Bush – The Man With The Child In His Eyes
RUSH – Double Agent
King Crimson – Waiting Man
Melo – Things We Lost
Yes – Does It Really Happen
Lifesigns – Shoreline
Nightwinds – Out 'n' About
Universal Honey – Made Of The Storm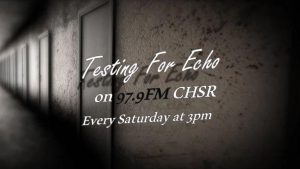 Podcast: Play in new window | Download
Subscribe: Google Podcasts | RSS | More