Hello again everyone.
We've come a long way in only a few months thanks to you all and your support.
We started on every other Saturday at 3:00 p.m.
The station decided on the off weeks we would go back and play a previous episode.
Those ones are Testing For Echo – Replay.
Recently the show was granted a nice time slot Tuesday morning at 7:00 a.m. to rebroadcast the previous Saturday's show!
Now, go to the link and press that little arrow down the left of the page to listen/download the podcast. 
Take good care and enjoy!
Tim
"The World of Music, One Song at a Time"
Episode Song List 
David Bowie – I'm afraid of Americans – Live
Envy of None – Look Inside
Chris Squire with Yes – Solo Bass Live
Not Now – Live & Let Die
Genesis – Man of Our Times
Audioslave – Cochise
Mike Oldfield – Celt
Rush – Between the Wheels
Vigil – White Magic Spell
Pink Floyd – One Of These Days
Saga- Gotta Love It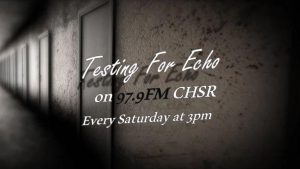 Podcast: Play in new window | Download
Subscribe: Google Podcasts | RSS | More