Hello all. Welcome to Episode 21
This episode is going to sound and feel a little bit different for a few reasons.
First of all, I'm going to put out a huge thank you to my new friend Chip who has helped me get many of the celebrity ID clips between songs. You're going to hear that there are a few more than before and they are huge. You'll see.
Secondly, back in the1980's I snapped up an interesting little 10 inch sampler record by EG Records, just because it looked interesting.
I had more or less forgotten about it until recently so I tracked it down. I have several of the songs interspersed in this show from Brian Eno, David Byrne, Robert Fripp and Adam and the Ants. So you know they're going to be a little weird. But fun!
Now, just press that little arrow down the left of the page to listen/download the podcast. 
Take good care and enjoy!
Tim
"The World of Music, One Song at a Time"
Episode Song List
Robert Fripp featuring David Byrne – Under Heavy Manners
Saga – Only Time Will Tell
Adam and the Ants – Deutscher Girls
Steve Hackett – Hands of the Priestess, Part 1
RUSH – Red Sector A – Live
Envy of None – A Western Sunset – A tribute to Neil Peart
Angel Vivaldi – A Martian Winter
Yes – Wondrous Stories
MELO – King of Nothing
Kansas – All I Wanted – Live
Universal Honey – Time Blindness
Lifesigns – Touch
David Byrne and Brian Eno – Very Very Hungry
Mantis – What Does it Take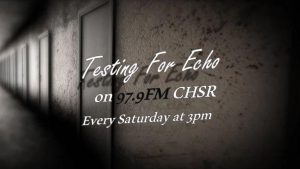 Podcast: Play in new window | Download
Subscribe: Google Podcasts | RSS | More