I'm happy to tell you that Episode 22 of Testing For Echo is live for your listening/downloading pleasure. The link is here –
Our earlier episodes were amazing.
However, I was listening back recently and I'm really enjoying the groove I seem to have found these days.
I am happy to welcome New Brunswick stars Not Now to the show again.
As always, I'm completely open to suggestions or any input anyone may have.
Until then! Off we go!
Now, just press that little arrow down the left of the page to listen/download the podcast. 
Take good care and enjoy!
Tim
"The World of Music, One Song at a Time"
Episode Song List
RUSH – The Garden
Peter Gabriel – D. I. Y.
Bryan Ferry – Don't Stop The Dance – LIVE
Tool – Stinkfist
SAGA – The Flyer – LIVE
Envy of None – Dumb
Not Now – Half Heart
Yes – Love Will Find a Way (Edited Version)
King Crimson – Three of a Perfect Pair
Nine Inch Nails – Hurt
Mike Oldfield – Family Man
Polyphia – G. O. A. T.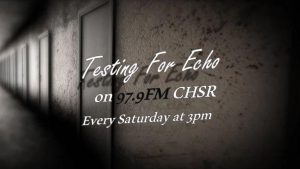 Podcast: Play in new window | Download
Subscribe: Google Podcasts | RSS | More