Sometimes we need to sit back for a moment and think about others who are faced with struggles every day.
I vowed that this show would not be political but hearing the story and music of Heinali from the Ukraine struck me and I decided to play a song here.
The whole lineup today is amazing. Please enjoy.
Now, just press that little arrow down the left of the page to listen/download the podcast. 
Take good care and enjoy!
Tim
"The World of Music, One Song at a Time"
Episode Song List
Genesis – Fly on a Windshield
Genesis – Ballad of Big
Robert Plant and the Band of Joy – Even This Shall Pass Away
Soundgarden – Mind Riot
RUSH – The Trees
Heinali – Little By Little
Gary Numan – God Only Knows
UK – Nothing To Lose – Live
King Crimson – Sleepless – Dance Mix
Kansas – The Preacher – Live
Nylon Nights – Maksim Osipau
Kate Bush – Cloudbusting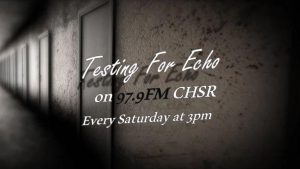 Podcast: Play in new window | Download
Subscribe: Google Podcasts | RSS | More