Hello again everyone.
Welcome to Episode 25 of Testing For Echo on CHSR 97.9 in Fredericton and around the world. I'm your host Tim Scammell.
Before I go any further I just want to mention that I really hope that you all listen to the whole show, including the talking parts. There are a few gems in there for you.
This one was really fun to do.
My son Braydon was in the radio station with me a little while ago to get a tour and we ended up recording a few things. One clip was a funny little sketch and another a short serious interview discussing his drumming beginnings and inspirations.
I hope you enjoy them. I'm happy to play them for you.
The Hillbilly Hoedown clip was just one take too!
Now, just press that little arrow down the left of the page to listen/download the podcast. 
Take good care and enjoy!
Tim
"The World of Music, One Song at a Time"
Episode Song List
Alex Lifeson – Victor – Promise
Robert Plant and the Sensational Space Shifters – Rainbow (Live)
Saga – Amnesia
Hillbilly Hoedown – Tim and Braydon Scammell
Braydon Scammell Interview
King Crimson – Heartbeat
RUSH – Alien Shore
Jimi Hendrix – Hear My Train a Comin'
Kate Bush – And So Is Love
Billy Talent – Viking Death March
Nash the Slash – Dance After Curfew
Gary Numan – My Name is Ruin
Eddie Jobson – Paris by Night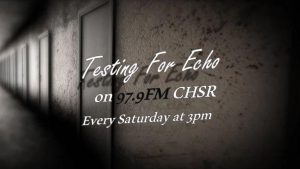 Podcast: Play in new window | Download
Subscribe: Google Podcasts | RSS | More