I don't know if I've mentioned it on here but I have an email set up just for this show.
TestingForEchoCHSR [at] gmail [dot] com
I'd love to hear from you. Hit me with comments, recommendations, requests, constructive criticism (I can take it. Really).
I have access to a LOT of music here that I can play.
The world of Progressive Rock is a weird one I know. It's vast too. There will be some bands that surprise you that you may not have considered Prog Rock.
I know there is going to be some stuff that you don't like. Don't worry though. The next song may fire you up.
If I don't hear from anyone I will assume that you like what I'm doing and keep marching ahead. Or that no-one is listening. If that's the case we're going to all RUSH. Lol.
Episode Song List
Asia – Wildest Dreams Live
Jon Anderson – Sound Out the Galleon
Saga – The Perfectionist
Steve Hackett – Ace of Wands Live
Genesis – Dance On a Volcano
FM – One O'clock Tomorrow
Eloy – At the Gates of Dawn
Not Now – Lost My Head
Milkweed – Time Bomb Ticking
King Crimson – In The Wake of Poseidon
Take good care,
Tim Scammell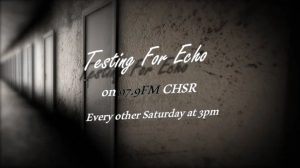 Podcast: Play in new window | Download
Subscribe: Google Podcasts | RSS | More