Hello there everyone.
Welcome to Episode 31 of Testing For Echo on CHSR 97.9 in Fredericton and around the world. I'm your host Tim Scammell.
Recently, we lost a world-renowned and universally respected Canadian superstar. His influence was everywhere and his loss has shaken the music world to its core.
I always knew him and heard him on the radio, but it wasn't until I met my stepfather who introduced me to all of Gordon Lightfoot's work did that I became a megafan.
When I lost my stepfather I had a hard time listening to Gordon for a while, but I did.
So, this isn't really Prog Rock, but it's Canada. Gordon wrote The Canadian Railroad Trilogy in 1967 for Canada's Centennial year.
It's wonderful and I'm playing it.
There is certainly a lot of Canadianity on this episode. It's packed!
There's hard Canadian and soft Canadian. Something for everyone.
Now, press that little arrow down the page to listen/download the podcast. 
Take good care,
Tim
"The World of Music, One Song at a Time"
Episode Song List
Alan Parsons Project – Lucifer
RUSH – War Paint
SAGA – The Way of the World
Gordon Lightfoot – Canadian Railroad Trilogy Live
Mike Oldfield – The Song of the Sun
FM – Up to You
AVKRVST – Arcane Clouds
Pink Floyd – Obscured by Clouds
VOIVOD – Target Earth
Teargas – Katatonia
The Contortionist – Godspeed
Kristina Dervaitis – If Only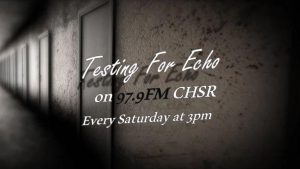 Podcast: Play in new window | Download
Subscribe: Google Podcasts | RSS | More