Hi again everyone. I trust you are well.
Welcome to Episode 32 of Testing For Echo on CHSR 97.9 in Fredericton and around the world. I'm your host Tim Scammell.
There's not too much new music on here. Just a bit.
I dropped in New Brunswick band NOT NOW because I will always love their music. My son isn't in the band anymore. He has moved away to be closer to a special person in his life.
He and the band are still and will always be musical brothers.
I have done more dipping back into older catalogs and plopped in some older things that you may not have heard in a while.
The cool thing about this type of show is that there is so much music over the past 50 years to choose from.
I hope you enjoy it.
Now, press that little arrow down the page to listen/download the podcast. 
Take good care,
Tim
"The World of Music, One Song at a Time"
Episode Song List
Chris Cornell – The Promise
SAGA – Take it or Leave it
Genesis – Riding the Scree
RUSH – Turn the Page
King Crimson – Talk to the Wind – Bonus Track
Triumph – Rock Out, Roll On
Yes – It Can Happen
Robert Plant/Band of Joy – You Can't Buy my Love
Not Now – Nerves
Kate Bush – Love and Anger
FM – Truth or Consequences
Gentle Giant – Funny Ways
Tension – Tension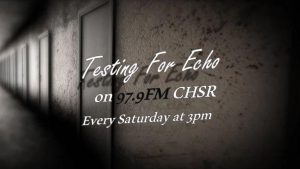 Podcast: Play in new window | Download
Subscribe: Google Podcasts | RSS | More