Hello again everyone. Thanks so much for tuning in.
I squeezed a lot in this episode so I'm not going to ramble too much. I'd rather you spend your time listening to the show. 🙂
I do want to point out that there is a ton of great Canadian stuff in this episode. This wasn't conscious. It just worked out that way.
I do want to apologize to Steve Negus for waiting this long to play some of his music. It was an oversight.
I hope you enjoy the show.
Take good care,
Tim
"The World of Music, One Song at a Time"
Episode Song List
RUSH – Subdivisions – LIVE
Haken – Nil By Mouth
Steve Hackett – Leaving
SAGA – Scarecrow
Negus – Lust
Pretty Lust – Breathe
Genesis- Many Too Many
Kate Bush – Suspended in Gaffa
Bryan Ferry – Seven Deadly Sins
Prism – Armageddon – LIVE
Nightwinds – Ivy
Jason Anderson – Looking Glass
King Crimson – The King Crimson Barber Shop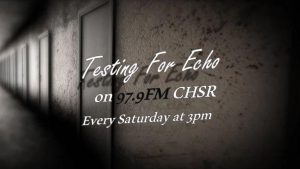 Podcast: Play in new window | Download
Subscribe: Google Podcasts | RSS | More