Welcome to Episode 35 of Testing For Echo on CHSR 97.9 in Fredericton and around the world. I'm your host Tim Scammell.
I trust that this finds you well and that your season has been fun.
A quick little reminder that most of these episodes are recorded several weeks before you hear it. For example, I could be recording this and sweltering in the hot summer sun, but when you hear it on the air it's well into the cool fall months.
That's why I stay away from topical items and references to specific seasons.
By the time you hear this it's been several months since my son Braydon said goodbye to his musical brothers in the band Not Now, his other bands and employers and we packed up and drove him to live in another province.
In my reality we just did this last week. It was pretty tough for us but he's there to be with a wonderful person and I think that the future looks bright for them.
Enjoy!
Take good care,
Tim
"The World of Music, One Song at a Time"
Episode Song List
Not Now – Isn't Me
Mike Oldfield – Tubular Bells 4 Intro
Genesis – The Supernatural Anaesthetist
Universal Honey – Get This On
SAGA – Framed
M-Opus – Valley Of Elah
Kansas – Point of Know Return
Emerson, Lake and Palmer – Lucky Man – Live in Montreaux
Pendragon – Dance of the Seven Veils Part 1
RUSH – YYZ
Marcello Ciurleo – Fight For Freedom
King Crimson – Red – Live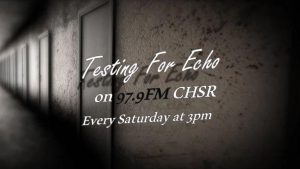 Podcast: Play in new window | Download
Subscribe: Google Podcasts | RSS | More