Wow. I'm almost at a loss for things to say about today's lineup. It's so diverse!
I'm sure there are some who may wonder if everyone here is Prog Rock, and I understand that. But, I have done my research and homework and what you see here has Prog connections somewhere. Even though they may be thin.
Just trust me with this and enjoy… 🙂
Adrian Belew – Lone Rhinoceros
Gary Numan – The End of Things
Fruupp – Decision
Keith Emerson and Oscar Peterson – Honky Tonk Train Blues
Marillion – Kayleigh
10cc – Rubber Bullets
Chris Squire – Lucky Seven
RUSH – Vital Signs
Lifesigns – Arkhargelsk
Nash the Slash – In a Glass Eye
Jon and Vangelis – State of Independence
Jackal – For You
Xenicus – Ghost Town
I'd really like to thank my special celebrity Station Identification messengers.
Take care,
Tim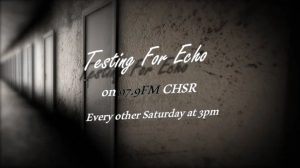 Podcast: Play in new window | Download
Subscribe: Google Podcasts | RSS | More