Toronto's Meredith Shaw has a brand new EP hitting the shelves this week. It follows her 2011 critically acclaimed debut album Place Called Happy, and is the first in a series of 'tringle' (three song) independent EP's. Each of these EP's will have guest musicians and producers and for the opening track,Trouble, she partners with East Coast musician Joel Plaskett himself.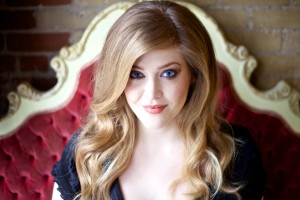 Co-written by Shaw and Plaskett, Trouble is the new song of choice to crank up in my car on a sunny day. With Plaskett's great shaky vocals in the background and Shaw's upbeat, happy voice upfront and center, this is a great single to lead out this new group of records. Singing about getting into trouble and just not caring, they put a fun twist on everything from crappy Mondays to annoying city traffic. With the clean electric guitar strumming away, the tambourine shaking in the chorus and the hand clapping keeping time, this song is just plain fun. It's like modern bubble-gum pop and I love it!
The second track Call it a Night (co-written with her normal songwriting partner Patrick Ballantyne) keeps the catchy, fun song groove going. With the shuffling drums, quick catchy guitar strumming and strong vocals, I was singing "Oh My My" along with Meredith before I was even through the first listen. The closing number,Have You Met My Heart (co-written with Simon Wilcox), is a slower ballad full of heart and meaning, powerful enough to be a single on its own.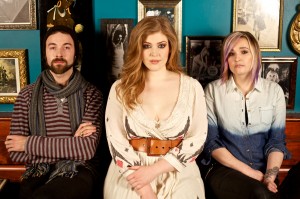 It's great to see artists releasing material with the 7"vinyl format in mind. In some cases, a full album is not in order and just a few short songs are sufficient. I often cringe when I see a new album released with 15-20 songs on it, knowing that most are usually half-assed and just thrown in to fill up the disc. Sometimes less is more and in these short EP's there seems to be more thought, passion, and consideration put into them. I'm looking forward to the rest in this series.