Montreal duo Milk & Bone tenaciously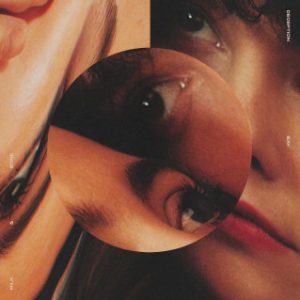 return with their sophomore album, Deception Bay. This being one of my most anticipated releases for 2018, you're not going to hear a change in their sound or anything truly innovative, but you will get the feeling that they really know who they are as a band. Deception Bay digs deeper into the subject of relationships than Little Mourning does (one of my favourite records from 2015). More specifically, Poliquin and Lafond-Beaulne open up about toxic relationships and consider where/why things went wrong.
Deception Bay's 14 tracks are moody and full of struggle concealed in somber electronic beats. The album opener Set In Stone sets the tone for this record, hearing a tired and worn voice asking to go back to the way they felt before, "I wanna live a life where nothing hurts me anymore…" Tmrw. is a stripped down melancholic piano piece that laments about tomorrow, where I think if you added other layers to it it'll take away from the raw emotion of the song. Another enjoyable track is THE FLOOD which reminds me of Esthero's Breath From Another era. The title track, also the second single released, is one of the strongest tracks off the album too, potentially 2018's anthem for the heartbroken.
Deception Bay drops February 2, 2018 via Bonsound.