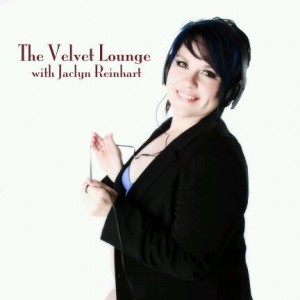 The Velvet Lounge Episode 7
With my guest and date John Cowland!
Background music by:
Whale Skin & Denis Guitard
"Your Not Mine" Kendra Gale
"Show you the World"  Hungry Hearts
"You've Been Gone" Ria Mae
"White Dove" Jenn Grant
"Nothing is Anything (Without you)" Wintersleep
"I'm S.T.A.L.K.I.N.G. You" In Dreams
"One Trick Pony" Phil Flowers
"Corner of My Eye" Jaclyn Reinhart (ME!)
"June Night" Mike Biggar
"Fire Pit" The Cauldron Project
Thank you to everyone for tuning in and to the amazing artist I have the privilege of playing on my show.  Join me back in the Lounge next week!
www.facebook.com/velvetloungejr
www.twitter.com/velvetloungejr
Email – velvetloungejr [at] gmail [dot] com

Podcast: Play in new window | Download
Subscribe: Google Podcasts | RSS | More