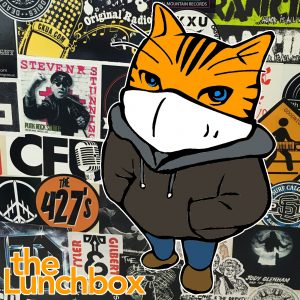 Good weather, long days, ye olde English — these are the signs of summer for me!
Joining me today are folks from Julius Caesar, one of the two Shakespearean plays presented this summer by Bard In The Barracks. Len Falkenstein (Grand Poobah of Theatre), Robbie Lynn (Brutus), Jason McInyre (Cassius) and Lucas Guttierez-Robert (Mark Anthony) talk with me about their interpretations of the classic play of political intrigue, murder and mayhem.
Bard In The Barracks presents Julius Caesar at 8pm on June 18, 19, 22, 25, 26, 29, and July 2 and 3, with a special (reduced price) preview performance on June 15.
All performances begin at 8:00 PM at the corner of Queen St. and Secretary's Lane (near the Provincial Legislature), but patrons should by 7:45 if purchasing tickets on site.
Tickets are available at the door at our box office by the main parking lot in Odell Park, or can be purchased in advance online at https://www.eventbrite.ca/o/bard-in-the-barracks-33541233539.
See the Bard In The Barracks website for more details.

Podcast: Play in new window | Download
Subscribe: Google Podcasts | RSS