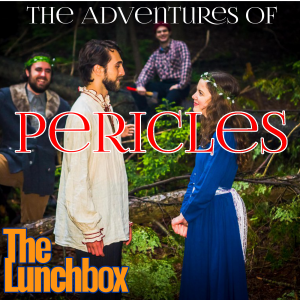 Who doesn't like a good adventure in the woods?
For 11 years, the Bard in the Barracks has brought Shakespeare to an outdoor location, thrilling audiences with classic drama, comedy and action! This year, they are staging one of the Bard's later plays, The Adventures of Pericles. I admit, I'm not as familiar with it, but fortunately I'm joined by dramaturge Len Falkenstein and two of the actors of the company, Alexa Higgins and Jean-Michel Cliche. They demonstrate one of the revelatory scenes from later in the play, and we all talk about what it's like staging a play than spans decades in the great outdoors.
Music today:
Hoping to invoke the drama of a Shakespearean play, I chose to lead with Cowpuncher's Kiss Kiss Kill, from their album Hustle.
And reflecting the majesty of nature and the transition from light to shadow of theatre, we heard Shade by Elephant Skeletons, from their latest album, The Traveler Part 1.

Podcast: Play in new window | Download
Subscribe: Google Podcasts | RSS