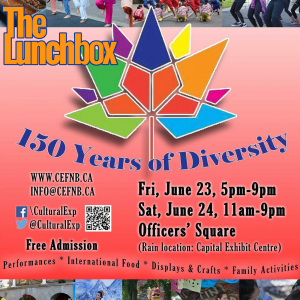 The breadth and depth of a city aren't just measured in physical size or economic weight, but can be considered by the diversity of cultures it contains.
My guest today is Gerry Blom, one of the long-time organizers and the Chair of the Cultural Expressions Festival and it's Food Committee. The upcoming 9th edition of the festival takes as its theme the entire history of diversity in this country, rather than focus on an individual origin culture. We discuss this change as well as Gerry's own history working to promote Dutch immigrant culture, and the many activities and especially food that volunteers create and present at the festival.
This year's Cultural Expressions Festival starts on June 23 at 5pm until 9pm, and continues on Saturday from 11am until 9pm. The entire festival takes place in Officer's Square unless the rain threatened to wash them away; in case of rain, it will be moved to the Capital Exhibit Centre.

Podcast: Play in new window | Download
Subscribe: Google Podcasts | RSS