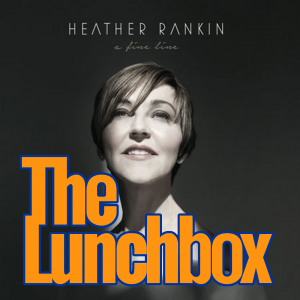 In some people, music is just simply in their home. They grow up with it as plentiful as water, as necessary as sleep, and as ubiquitous as snow in the winter.
Heather Rankin grew up listening, playing, singing and being music. After the success with her brothers and sisters, she returns with a solo album of her own, A Fine Line. Heather is my guest today, and we discuss life in such an incredible group, her desire to go in her own direction musically, and owning a pub in Mabou.
Music today:
I featured a couple of songs from Heather Rankin's new album, A Fine Line: Superstars and the title track, A Fine Line. The album comes out on Friday.
We closed out the hour with a song that mirrors our weather, I think: Tropical Depression, from Jon McKiel.

Podcast: Play in new window | Download
Subscribe: Google Podcasts | RSS