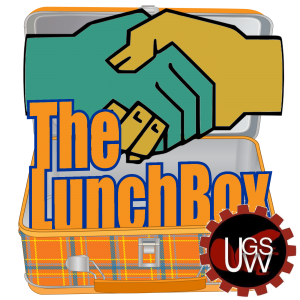 Ultimately, don't we all just want to get along?
Of course, what that actually looks like is what all the fuss is really about. We want to be fair, but not give away the farm. We want to have our rights, but not when overburden the system.
We need to negotiate these things, and do it in good faith.
My guest today is Joe Blades, who you might know from his show on Tuesday nights (Ashes, Paper & Beans), but who is here today to talk about unions. He's a representative of USGW here on UNB campus, and stood in support of the pre-strike warning action that happened at STU recently. We talked about the need for unions, a bit about the specific STU action, and about how unions work in a rapidly-overturning populace.
Music today:
A version of the Genesis song That's All, done by Zeus from their Covers album;
The Skydiggers are in town for a show and for a workshop on songwriting as part of the Shivering Songs festival; here we hear The Herd from their self-titled 2012 album;
And for a bit of warming music, there is the tropically-flavoured Mango from the self-titled album of Highs.

Podcast: Play in new window | Download
Subscribe: Google Podcasts | RSS