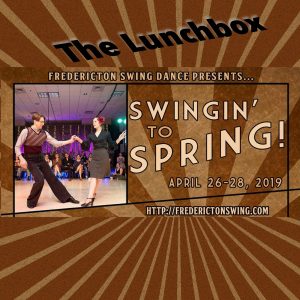 It's time to kick off the winter boots and strap on your dancin' shoes!
My guest today is Isabelle, one of the members of the Fredericton Swing Dance Club. They're holding their 6th annual Swingin' To Spring weekend event, and Isabelle tells about the special guests they are bringing, the full day of classes and workshops, and the fun dance events as part of the weekend. She also educates me on some of the subtlties of swing dance.
Swingin' To Spring is from April 26 to 28 at the STU Conference Centre, 368 Forest Hill Road in Fredericton.

Podcast: Play in new window | Download
Subscribe: Google Podcasts | RSS