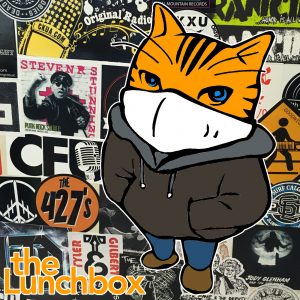 On today's show:
Today's COVID-19 update by Aaron Sousa:

The province announced 15 new cases yesterday, bringing New Brunswick's total to 66. Dr. Jennifer Russell said it's looking into if community transmission played a role. Canada's total cases are 6,255 cases and 63 deaths.

Starting today, residents who lost their primary source of income can apply for a $900 one-time benefit from the province. It bridges the gap until the Canada Emergency Response Benefit takes effect.

All Service New Brunswick locations are closed until April 1st. Nine locations including Fredericton will reopen on that date for essential services by appointment only.

Fredericton Chamber of Commerce has launched an online business directory to keep track of local businesses still running, and Fredericton City Council will live stream its upcoming meetings.

Prime Minister Trudeau announces funding for youth mental health services and an update about his wife, Sophie.

Tay Creek Folk Festival has announced that it will cancel the festival for 2020 due to the COVID-19 Outbreak. "It is with deep sadness that we are announcing our decision to cancel the 13th Annual Tay Creek Folk Festival. It was a difficult choice to make but a number of factors came into play and it seemed the only correct decision at this time. We are putting first and foremost the safety of our wonderful volunteers, musicians and visitors; we do not wish to compromise their health in any way. We feel that it would be irresponsible to hold our festival when big events from the Olympic Games to Glastonbury are putting the global pandemic above everything else.We want to thank all those of you who have made plans to help out or attend the festival, especially musicians and volunteers who have already invested time and energy. This time next year we hope to be able to pick up where we left off. Now we have a whole extra year to look forward to 2021!"
Bondo

has a new pick: 

Loyal

by

Rey D

.

March is Fraud Prevention Month, so I have a pair of interview to share today. First, there is an interview conducted by Magus Thyvold of CJSF 90.1 FM in Burnaby, BC with Karla Laird of the Better Business Bureau of Mainland British Columbia, talking about "Protecting Yourself from COVID-19 Scams". Secondly, I revisit an interview I did in 2016 with Marissa Sollows of FCNB about watching out for common scams. The FCNB have a particular page on COVID-19 Fraud concerns as well.
I felt like revisiting Tomato/Tomato today as well, so I brought back a quick interview I did with them back in 2016, just as they arrived to get ready for their appearance at the Harvest Jazz and Blues Festival. To give you a taste of the new album, I added the song Gotta Get Up to inspire you to motion.

Podcast: Play in new window | Download
Subscribe: Google Podcasts | RSS | More