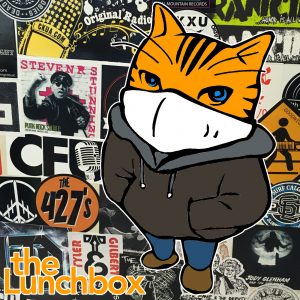 On the show:
Today we celebrated No Socks, visiting Public Gardens and Free Trade.
Featured Interview: Richard Hornsby, NBSMF (2015). They've been posting recordings of the NB Summer Music Festival on their SoundCloud page.
Bondo picked Don't Worry by The Submissives
From our Mixed Tape fundraiser, I selected the song So Lovely by Dillon Ryan & The Dream Romantic
COVID-19 updates:
The province announced no new cases of COVID-19 yesterday afternoon, leaving New Brunswick's total number of cases to 120.

Dr. Jennifer Russell told residents this is not a surprise and we must be prepared for more cases and take care to protect the vulnerable population. 

Premier Higgs said residents can expect to learn about the province's "new normal" at a press conference at 2:30 p.m. today. This can be live-streamed on the government's YouTube channel.

In the great theatre tradition of "the show must go on," the New Brunswick Drama Festival has moved its festivities online.

Higgs said businesses should be prepared to reopen with public health protocols. 

Prime Minister Trudeau has unveiled a plan for essential workers to get a much-needed pay raise due to COVID-19.

Podcast: Play in new window | Download
Subscribe: Google Podcasts | RSS