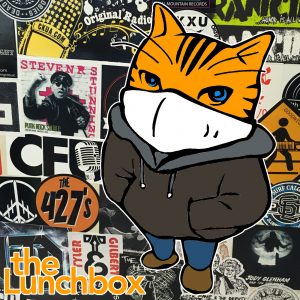 On the show:
Cultural Market Set To Open May 19

Located in the former Read's Café location downtown on King Street

About half of its vendors will be ready by opening day (4 or 5)

Should have a daily schedule:

Monday to Friday from 7:30am to 6pm

Saturday from 7:30am to 2pm

Food sales will be takeout only, initially

The World's Most Dangerous Dress Shirts – Now making the SAFEST Cloth Face Masks.


Jeff Alpaugh Custom (JAC) has designed a cloth face mask that is safe, comfortable, practical and stylish. Yes, designer face masks have become a thing.

www.JeffAlpaugh.com/Mask

Fredericton Cancels Summer Events, Changes Transit
Unsurprisingly, the city has moved to cancel much of its normal summer programming, including many familiar sights:

Modified Ceremonial Guard Sentry program to begin on July 1, but the full Changing-of-the-guard ceremonies have been cancelled
Heritage Walking Tours, "A Day In A Soldier's Life" and guardhouse presentation have been cancelled
The Tuesday, Thursday and Saturday outdoor summer concert series is cancelled
The Saturday and Sunday "Under The Stars" outdoor film series has been cancelled
Transit moving to an hourly service (modified from regular Saturday schedule) after May 19; fee collection to resume that day as well.
No word yet on public pools, playgrounds, dog parks.

Digital Tertulia: Matt Sears on "The Ancient Plagues"

Wednesday, May 13?7:00 – 8:00pm





A tertulia can be described as a literary and artistic social gathering or philosophy cafe where participants talk about ideas. Tertulias combine words, music, poetry, art and whatever else speakers want to share.





Upcoming:




May 13 at 7pm: Matt Sears on "The Ancient Plagues"

Song: Matt Comeau, We Are One from the CHSR/The Cap fundraising musical celebration, Postponed: The Mixtape.
Bondo Picked Delta Blip, Technician
Interview with Jeff Alpaugh (2018), Dangerous Dress Shirts; don't forget to check out his "Dangerous Face Masks" as well.
Song: Future Politics by Austra
COVID-19 Update:
Public Health reported no new cases of COVID-19 on Monday, leaving New Brunswick's total number of cases to 120.

Premier Higgs said while the province moves through Phase Two of recovery, we must be kind to each other.

Dr. Jennifer Russell unveiled loosened restrictions for New Brunswickers who want to visit family nearing the end of their life. Only two people can be designated and only one person can be in the room at a time. 

Prime Minister Trudeau announced Ottawa will expand its business credit availability program and bridge funding for enterprises that employ millions of Canadians.

Podcast: Play in new window | Download
Subscribe: Google Podcasts | RSS