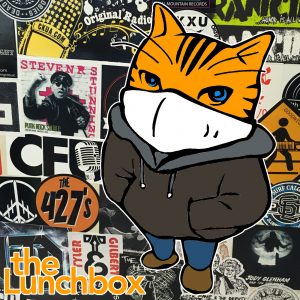 On today's show:
Today was Trail Mix Day, so celebrate with a mouthful of mixed, dried nuts and raisins!
Good news: FEST FORWARD is a go for (despite) 2020! They are accepting submissions for the annual emerging artist festival until September 10. 

See the Facebook group for more information.

Don't forget that FLOURISH Fest is coming up this week! Displaced from the spring, but it's back with two weeks of music and workshops, socially distanced and properly heard. It starts on Thursday night at 6pm with a FLOURISH Zine launch at The Cap and Sardinia at Created Here.
Earlier this year, I spoke with Peter Hicks of Sleepy Driver about their brand-new collaborative album Northeastern Chorus. We revisit that moment, and get a chance to hear Come Around Lover from the album.
And the first artist I spoke to in residence at the Botanic Garden this summer was Cat Candow. We chat on the picnic table about her flower weaving projects.
News update:
There were no new cases of COVID-19 reported by New Brunswick Public Health over the weekend.

The weekend didn't stop provincial party leaders from making whistlestop tours to persuade undecided voters.

Students attending public school might not have a laptop ready for the start of the academic year on Sept. 8.

New Brunswick's top doctor is making changes to visits in long term care and nursing homes.

An Oromocto man will spend the next two years in jail for owning and distributing child pornography.

Starting tomorrow, all shoppers at Atlantic Superstore locations must wear a face mask.

And starting on Tuesday, those travelling on WestJet flights must wear a mask or risk severe penalties

Podcast: Play in new window | Download
Subscribe: Google Podcasts | RSS