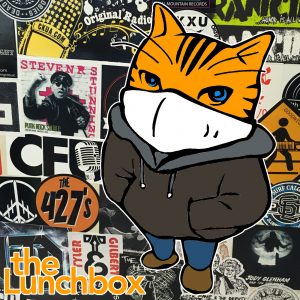 On today's show:
Live long & prosper! It's Star Trek Day, when the original series first began and changed sci-fi television (and so much more!) forever.
It's also a great time to celebrate the people who bring stories to life: it's Actors' Day!
And above all, let's celebrate stories! Being able to read is important, not only to really enjoy fiction, but also to write your own — and to interact with the wild world of knowledge. Today is International Literacy Day, which means not only to broaden your own horizons and grow as a reader, but also to support programs which help other people expand their reading skills.
Speaking of literacy, the local celebration of the craft of writing, Word Feast is back again this year! Today we have the first of a series of interviews and programs about the upcoming festival. Today we talk with Jennifer Houle, Vice-Chair about the general shape of the festival this year.
I also turned back time to last summer, when I spoke to Lois MacDonald-Letyon about her felt art in residence in Odell Park.
If you're looking for more games during lockdown, player registration for the Enbicon gaming convention is open.
After Wednesday at 12:15 you can tune in on Facebook to attend the returning Curator Crunch series from the Beaverbrook Art Gallery. This week, your host John Leroux talks about Thaddeus Holowin's Jolicure Pond.
The Fredericton Arts Alliance is hosting a Virtual Election Forum online this year. Following opening statements, candidates will be challenged with one of five questions circulated in advance to the parties, after there will be an opportunity for questions from participants. Questions may be submitted in advance to president [at] frederictonartalliance [dot] ca, or during the event via chat. The FAA has held election forum for all federal, provincial, and municipal elections since 1999, giving citizens an opportunity to discover where the various candidates and parties stand on a wide range of arts and culture related issues.
And Flourish Fest continues this week, with two performances by Motherhood, alongside FAXES at 6pm at the Cap and with chillteens at 9pm this Wednesday.
News update:
New Brunswick Public Health reported no new cases of COVID-19 Monday afternoon.

It's less than a week away from the provincial election, and two candidates have been ousted by their respective parties.

Many students return to the classroom Monday, and New Brunswick's top doctor wants to ease the minds of worried parents.

A 45-year-old man from Plaster Rock is dead after a motorcycle accident near Perth-Andover on Sunday.

Police here in Fredericton are looking for the public's help to identify two suspects following a break and enter.

The reopening of a Fredericton elementary school has been delayed until next week.  

NB Power has been given the green light by the Energy and Utilities Board to roll out smart meters across the province.

And a New Brunswick tradition will be back this year despite the COVID-19 pandemic.

Podcast: Play in new window | Download
Subscribe: Google Podcasts | RSS