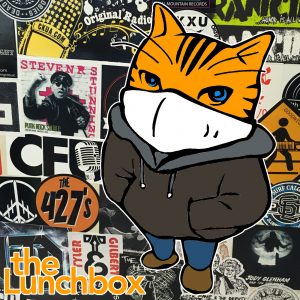 News headlines:
New Brunswick Public Health released its updated COVID-19 vaccination plan yesterday, providing details and timelines. 

Discussions between the province and the Wolastoqey First Nation to decide a funding model to utilize carbon tax revenues are continuing.

Gas prices are up once again for New Brunswick motorists as of yesterday. 

Some New Brunswickers found themselves confused after a phone number misprint in a Government of New Brunswick letter.

New Brunswickers are invited to submit their nominations for the Order of New Brunswick. 

A recent Narrative Research poll shows Atlantic Canada's response to the COVID-19 pandemic is perceived as the best in the country.

And The federal Fisheries Department is continuing efforts to protect North Atlantic right whales in Canada and make changes to reduce the impact on the fishing industry.
On today's show:
Other events:
Music:
Non-Music:

African Heritage Month Virtual Events Hosted by the Fredericton Public Library

February 20 from 12:30-2pm: African Culture through the Lens of Fashion with Christine-Omike Eurokwu
February 22 from 5:30 to 7:30pm: African Drumming Workshop with Saa Andrew in partnership with Sunlife Financial (drum will be placed on hold for registrants at the library)
February 22 from 5:30 to 7:30pm: Learn Swahili with Yusuf Shire

Podcast: Play in new window | Download
Subscribe: Google Podcasts | RSS | More