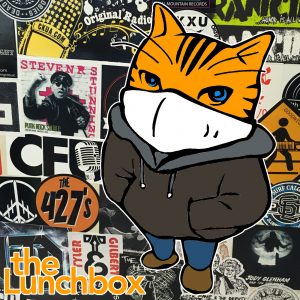 On today's show:
Looking for a little sunshine? So was I, so I queued up this interview with the delightful Heather Rankin from 2016. She dropped by on the occasion of her then-new album, A Fine Line. We get to hear the title track as well as Superstars.
I also wanted some music to chill out and think to, so I added a track by Weak Size Fish called Reflect/Rewind from their 2020 release The Drift.
Events coming up:
Music this week:
News Headlines:
New Brunswick Public Health reported another death related to COVID-19 yesterday afternoon.
New Brunswick Auditor General Kim Adair-MacPherson released volumes two and three of her 2020 report today.
Police say 51-year old Wayne Wilfred Toole is sentenced to 36-months in prison in relation to a child pornography investigation.
Time is running out to make any last-minute contributions to your RRSP for the 2020 tax year.
While New Brunswick has fallen short of its electric vehicle targets, it is boasting a 50 per cent increase in the last year.
The national RCMP is asking for the public's help not in locating a fugitive but rather to name its new litter of 13 puppies.
And a mandatory three-day hotel quarantine for travelers landing at Canadian airports came into effect yesterday, along with several COVID-19 measures.

Podcast: Play in new window | Download
Subscribe: Google Podcasts | RSS | More