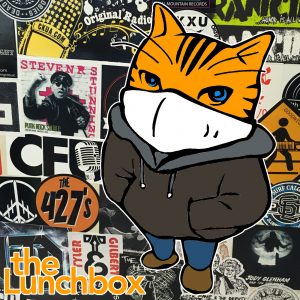 Feature:
Since it's International Women's Day, I'm celebrating all week with interviews I've had the pleasure of having with outstanding women. Today, it's a 2017 interview with Amanda LeBlanc, who dropped by to talk about a program called 

Under One Sky

, an indigenous friendship centre aimed at enriching, supporting and celebrating the culture and lives of Aboriginal youth. In addition, perhaps the first time I had a chance in 2015 to talk with Imelda Perley, the UNB Elder-in-Residence, who talked about recognizing and dealing with the trauma of Residential Schools.
In addition, I paired it with the song Avocado by Kylie Fox.
News Headlines:
New Brunswick Public Health reported two new cases of COVID-19 yesterday afternoon.
The province's child and youth advocate promises to thoroughly review mental health crisis care in New Brunswick and issue a public report by July.
Two men have been displaced following a fire in Fielding on Thursday morning.
The Department of Social Development has released two guides with tips for older adults and their caregivers on coping with COVID-19.
A new report shows New Brunswickers were scammed out of $1.6 million in 2020, up by nearly 30 per cent in 2019.
The CRTC says consumers with three-year cell phone contracts will be protected by a policy that caps cancellation fees.
And Health Canada has approved the Johnson and Johnson COVID vaccine.

Podcast: Play in new window | Download
Subscribe: Google Podcasts | RSS | More