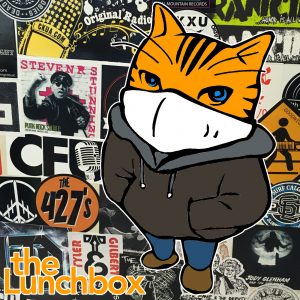 Feature:
In 2020, I spoke to two phenomenal Cats! Cat Candow was one of the artists enjoying the beautiful surroundings during the summer, working on her fabric art inspired by the Botanical Garden. And earlier in the year, Cat Leblanc released her debut album, Blue to Blue, from which we hear the delightful Side of the Road.
Happy Birthday Fredericton! On March 30, 1848:, the City of Fredericton was incorporated.
News Headlines:
New Brunswick Public Health reported 11 new cases of COVID-19 yesterday afternoon.
A new provincial artist-in-residence program is returning this summer.
The RCMP is asking the public for help locating a missing woman from Moncton.
A massive ice jam on the St. John River at Perth-Andover is creating flooding concerns.
The Quebec Major Junior Hockey League has announced more regular-season games for New Brunswick teams through April 18.
A St. Thomas University sociology professor is running for mayor of Fredericton again after running against Mike O'Brien last year.
And federal immunization experts say AstraZeneca's COVID-19 vaccine should not be used on people under the age of 55.
Upcoming events:

Podcast: Play in new window | Download
Subscribe: Google Podcasts | RSS | More