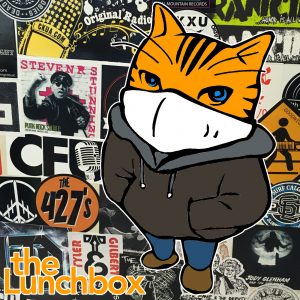 Feature:
The second week of the latest TheatreUNB production is upon us, so I thought it would be a good idea to remind you of the kind of strange, wonderful plays await you! We return to my chat with UNB Theatre Program Director (and grand Poobah of Theatre in Fredericton!) Len Falkenstein and two of his student/actors  Mary Walker and Henry Hatch. The second part of the theatre productions start on Wednesday and run until Friday, and the opportunity to (re-)watch all of the plays in your own order and at your own place is available on Saturday and Sunday.
Since it's Jazz Appreciation Month, I'm continuing to bring more stuff that swings me to the show. This time, a true classic, Dave Brubeck's Take Five, and the local band-in-a-bus Stephen Lewis with the song Have Some Fun from his album Peanut Butter and Jam. Check out Steven Lewis' Big Fun Duo at The Cap this weekend!
News Updates:
New Brunswick Public Health confirmed the province's 31st death related to COVID-19 yesterday afternoon.
It looks like university and college students will return to in-person classrooms this fall.
A man charged in the death of a woman from Pont-Landry has been found fit to stand trial.
The president of Canadians for Affordable Energy says New Brunswick should expect few changes to fuel price projections.
A group in Saint John hopes to celebrate the legacy of the first Canadian-born Black lawyer.
Travellers looking to fly out of the Fredericton Airport will soon be able to catch flights to Newfoundland, Ottawa and Halifax this summer.
And federal politicians and medical experts warn that COVID-19 vaccines are helping, but they won't solve the pandemic on their own.
Events:

Podcast: Play in new window | Download
Subscribe: Google Podcasts | RSS | More