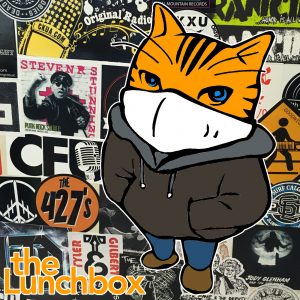 Feature:
It was my pleasure to chat with Corinski Nowlan (of Herbert The Cow Productions) and Scott Shannon (of Nasty Shadows Theatre Company) about their joint sequel theatre project called The Fifth Wall 2. This year's presentation is being staged outdoors again, but in a corner of Odell Park, as well as travelling to other locations across the province. We chat about how this came to be, and about the two plays that make up this year's presentation, I Left An Entity In My Room?! and The Hole: A Sunny Corner Story.
With only a few minutes to spare, I decided to include an old favourite: Clocks by Instruments.
News Headlines:
New Brunswick Public Health discovered 11 new cases of COVID-19 over the last two days.
New Brunswick's health minister says there are no plans to wind down community vaccine clinics yet.
The New Brunswick RCMP is investigating 10 break and enters at seasonal homes in Harcourt.
Federal funding will go towards researching abortion services and other support for women, youth, queer, Indigenous and racialized Canadians.
A new study says fishing gear dumped off the coast of Nova Scotia is trapping species at risk.
The St. Thomas Tommies continue to grow its roster for this year's Women's Volleyball team.
And NDP Leader Jagmeet Singh is reiterating demands for more concrete action about unmarked graves at former residential schools.

Podcast: Play in new window | Download
Subscribe: Google Podcasts | RSS | More