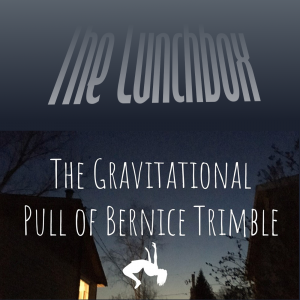 Who are we when our memories leave us — or are broken up into pieces like actors on a stage all performing monologues with words missing?
My guests today are Alex Pannier and Devin Rockwell, two students in UNB's drama program who are staging a production of The Gravitational Pull of Bernice Trimble as part of their degree. The two are familiar faces on the stage, having acted in numerous theatre productions at UNB, with Bard in the Barracks and elsewhere, but here we talk about their experience behind-the-scenes, taking a co-directorial role in this production.
The Gravitational Pull of Bernice Trimble opens February 21 at Memorial Hall at 7:30pm and runs until February 23.

Podcast: Play in new window | Download
Subscribe: Google Podcasts | RSS