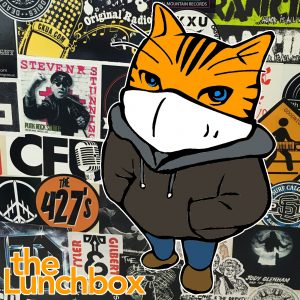 Art addresses emotion, thoughts, reflection and so many things that are often beyond words. I had the pleasure of speaking with Amy Ash, a visual artist and the guest curator of an upcoming exhibition called it comes in waves.
From the exhibit's description:
As we emerge from a global pandemic, the exhibit it comes in waves observes the nature of absence through the work of seven contemporary artists: Emily Critch, Chantal Khoury, Adriana Kuiper & Ryan Suter, Lou Sheppard, KC Wilcox, and Florence Yee. it comes in waves refers to the sensation of becoming awash in the haze of emotions, memories, and associations that result from grief, loss, and other confrontations of absence. Presented in both the East and West galleries, the works included in it comes in waves hold space for contemplation and the quiet construction of meaning, while boldly facing the uncanny sensation that something is lost or missing. From climate devastation and personal loss, to broken expectations, this group exhibition explores grief as a means of understanding what we value.
The exhibit opens on April 29 at 5pm at the UNB Art Centre (9 Bailey Drive), and will be on view in person from April 29 to June 17, and online. Admission is free to members of the public. 

Podcast: Play in new window | Download
Subscribe: Google Podcasts | RSS