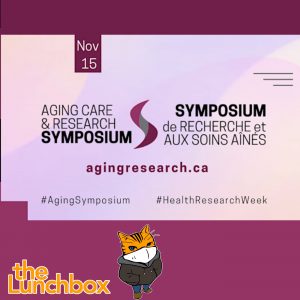 I spoke with Kelsey Rusk (CIRA Research Coordinator) and Justine Henry (CIRA Executive Director), who are co-organizers of the upcoming Aging Care & Research Symposium coming up at the Fredericton Convention Centre on November 15.
They describe the sorts of research about supporting the growing aging population will be discussed at the symposium, as well as sharing what inspired them to get involved in the research and support of the elderly.
You can find out more about the Symposium and the work done by the Centre for Innovation and Research in Aging (CIRA) at their website, https://agingresearch.ca/ .

Podcast: Play in new window | Download
Subscribe: Google Podcasts | RSS