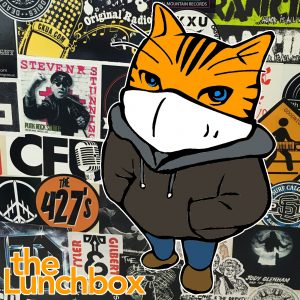 My guest is Corinski Nowlan of Herbert the Cow Productions, on the cusp of a new theatre project, ICE AGE COMING!, being streamed live on September 8, 9, and 10 at 7:30pm.
Corinski joins me to talk about this collective project which explores the nature of how each generation is responding to our current moment of post(?) pandemic times.
SYNOPSIS: As the world awakens, the pandemic seems but a fever dream to some. To others, the problems that were there before are not only still present but are amplified. The urgency of the climate crisis has never been so immediate.

Our MC (main character or master of ceremonies… "however YOU want to take that") is a proxy for Generation Z. Tasked with the impossible, they are bursting with anxiety as various bureaucrats and activists seem to demand more and more from them, while at the same time hindering their efforts with red tape and science denial.
A hybrid of contemporary headlines and poetry – a further post-pandemic exploration of online/digital theatre – follow our MC through this existential nightmare as they struggle to dethrone nihilism as the top ideology of the age.
VIEW THE SHOW streaming live online on September 8, 9, 10 @:
Twitch: herbertthecowproductions – https://www.twitch.tv/herbertthecowproductions
See the Facebook event for more details.

Podcast: Play in new window | Download
Subscribe: Google Podcasts | RSS