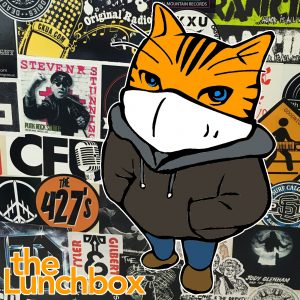 Local playwright Ryan Griffith is well known for combing familiar, local culture and people with stories that are often bizarre, occult or just downright unsettling. My guests today are Matt Carter (co-producer) and Jason McIntyre (the voice of "Lowell") from the audio drama production of Griffith's massive play, Fortune of Wolves.
We talk about how this all came to be, how it's still unfolding, and how Griffith has yet again brought both the familiar and the peculiar to life, this time with a cast of over 60.
Fortune of Wolves is produced by Big Noise Audio Collective, and is being released as a podcast weekly on Fridays. As of this post, there are 8 episodes released, with a half-dozen to remain. Find it on your podcast directly of choice, or find it on the Theatre NB website.
Listen and enjoy!

Podcast: Play in new window | Download
Subscribe: Google Podcasts | RSS