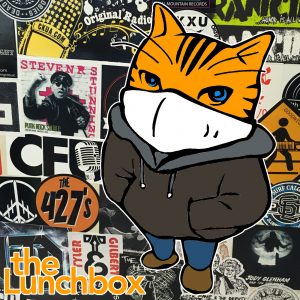 The Winter season of Theatre UNB begins on February 4 but, given the pandemic, is going to be another opportunity to see live theatre while sitting comfortably at home.
"Grand Poobah of Theatre" (and Director of Theatre at UNB Fredericton) Len Falkenstein along with actors Julianne Richard and Chris Rogers join me to talk about the second of two productions for this year, Dave Carley's Into.
In Into, four strangers meet when they become stuck in a massive traffic jam on the outskirts of a metropolis. As the jam stretches on for days, weeks, and then months, they must overcome their differences, disconnecting from their old lives and building a new society, in order to survive.
Featuring performances from Julianne Richard, Chris Rogers, Emily Darling, and Patrick Heffernan.
Both plays are directed by Len Falkenstein, with production design by Trent Logan. Both shows will feature original scoring by Devin Rockwell.
Punch Up and Into are being staged at Memorial Hall on UNB Fredericton Campus and live streamed for everyone to watch at home From February 4-6 and February 9-13, 7:30pm nightly. Note that the dates have slightly changed from the originals, as discussed in the interview.
Punch Up will run on February 5, 9, 11, 13 and Into on February 4, 6, 10, 12.
Tickets for each show are $5 student, $8 senior/underemployed, $10 regular. They are also offering a bundle deal at $8 student, $10 senior/underemployed, $15 regular, to see both shows. Get your tickets at EventBrite.

Podcast: Play in new window | Download
Subscribe: Google Podcasts | RSS